An AI-generated image depicts Elon Musk as a baby | Credit: @alifarhat79/Twitter
Photo : Twitter
KEY HIGHLIGHTS
An AI-generated image featuring Elon Musk as a baby set Twitter abuzz on Saturday.
Musk himself commented on the viral AI image.
Several Indian celebrities have previously been the subject of such digital artworks.
Artificial intelligence has burst onto the digital art scene and it seems like this new development is here to stay. If the past few months are an indicator, AI image generators like Midjourney will continue to be used by artists — either to create something meaningful or just to poke fun at celebrities.
Elon Musk is one such influential public figure who has been the subject of countless AI images, the most recent one featuring a "baby" version of him.
"BREAKING: Elon Musk was reportedly working on some anti-aging formula but it got way out of hand," reads a description of the
viral picture
. The image was tweeted Sunday by a parody account of US Federal Reserve chair Jerome Powell, but blew past 4 million views in less than 48 hours.
Many users joked that the digitally-created baby Musk now has "enough time to go to Mars", referring to his long-term goal of terraforming the Red Planet.
"I wonder how close this is to his actual baby pictures," read one comment.
The AI-generated image eventually made the timeline of Musk, the Twitter chief executive, himself.
Commenting
on the photo, the 51-year-old wrote: "Guys, I think I maybe took too much".
It wasn't the first time Musk reacted to an AI image of himself, having previously approved of a super-realistic photo series depicting him as an Indian groom. Rolling Canvas Presentations, a popular wedding photography page on Instagram, shared the images last week.
Created using Midjourney, one of the AI-generated images showed Musk dancing alongside wedding guests and in another picture, he was even seen riding on horseback as a typical Desi groom.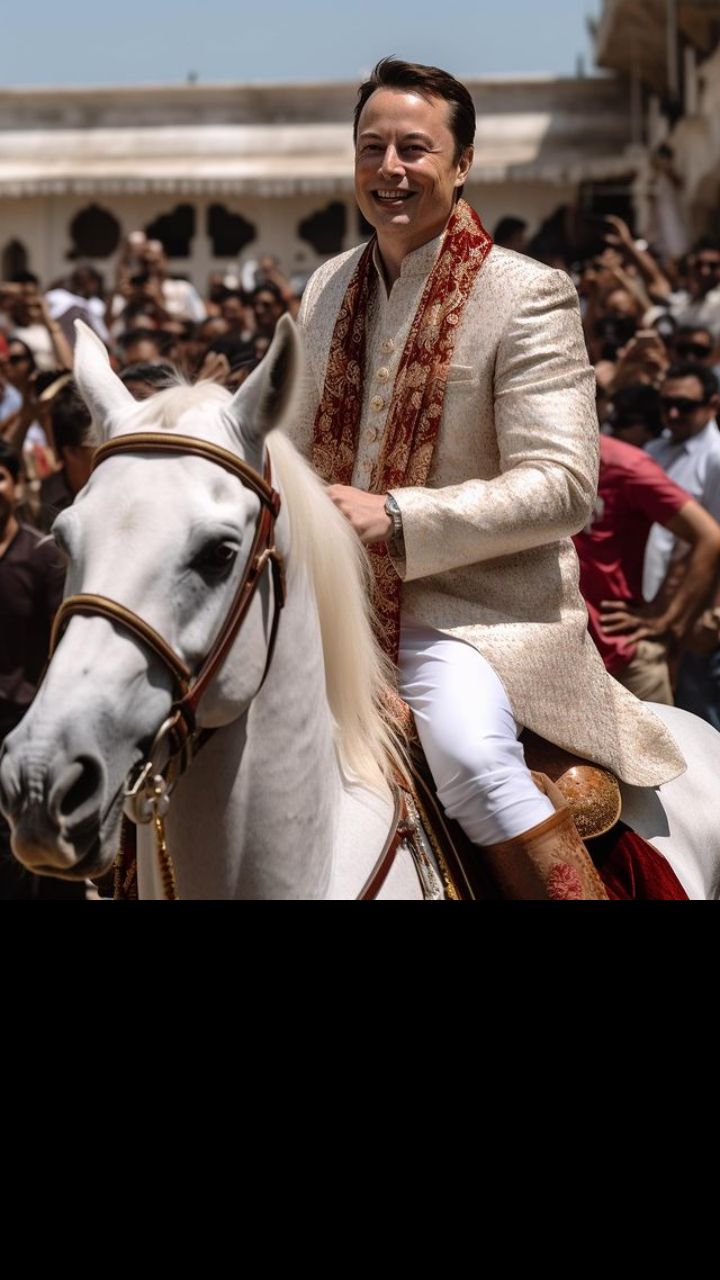 "I love it! (Indian flag emoji x2)," he commented.
Infantilisation itself has been a recurring theme among AI images of celebs. In April, an artist shared a series of photos re-imagining Indian cricketers as toddlers.
Generated by a Twitter user named Gaurav Agarwal, the collection featured several players from the Indian Cricket Team including former captain Virat Kohli, Jasprit Bumrah, Ravindra Jadeja, Rohit Sharma, and even MS Dhoni.