Finding the best iPad for drawing can feel like a daunting task when there are so many models available now. From the compact iPad Mini to the beastly 12.9-inch Pro, artists certainly aren't short of choices. 
More and more artists are opting for Apple products when it comes to digital art as the iPad is so easily portable and offers a fantastic professional alternative to more traditional drawing tablets. Today, many creatives prefer the combination of a high-end iPad and an Apple Pencil over a dedicated drawing tablet, especially when it comes with a portable computer.
In recent years, iPads have become better and better suited for drawing, be it hobbyists or professional graphic artists, so finding the best iPad for drawing has become not just a niche interest, but a serious alternative to dedicated drawing tablets. 
The emergence of dedicated apps like Procreate has only accelerated this evolution of seeing iPads for drawing as a serious proposition. The iPads on this list have been tested and rated by our team of expert reviewers. We've considered the strengths and weaknesses of each one and factored in the cost to cover a range of budgets. 
Our helpful guide to iPad generations will give you a handy primer on the differences between the increasingly varied models that have come out over the years, and our guide to the best drawing apps for iPad will help you hit the ground running once you've got your tablet. For now, read on to discover the best iPad for drawing.
Quick list
The best iPad for drawing overall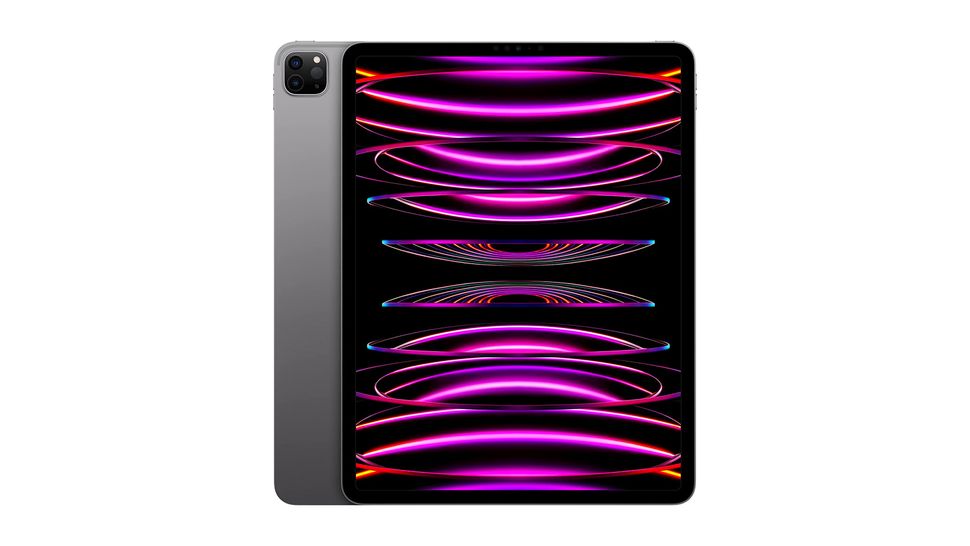 The iPad Pro 12.9-inch (M2, 2022) is simply the best iPad for drawing you can buy right now. Equipped with Apple's super-fast M2 processor, it offers enough processing speed to match even the best MacBooks. The Liquid Retina XDR display offers superb fidelity, and you need to get the 12.9-inch version over the 11-inch version to get the best version of this display, with ProMotion, True Tone, P3 wide colour, and a mini-LED backlight. The tablet world doesn't have much to rival it at the moment.
In our full iPad Pro 12.9-inch (M2, 2022) review, we praised the drawing experience on this top-end iPad Pro. Its compatibility with the Apple Pencil 2 means you get one of the best styluses available right now, while the display's refresh rate of 120Hz ensures excellent responsiveness. Having 2TB of storage is handy too. One small thing to consider is the size – the 12.9-inch offering is the largest in the iPad range and can feel pretty bulky if you're not used to it. Luckily, you can purchase the 11-inch iPad Pro for a slightly smaller alternative.
Of course, this is not a cheap tablet at all. Unless you're going to be doing a lot of professional drawing work, it is probably more computing and display power than you need, and in that case, a cheaper tablet on this list will likely prove to be the better choice. Ultimately though, we had to nominate one tablet as the best iPad for drawing, and this is unquestionably it.
The best value iPad for drawing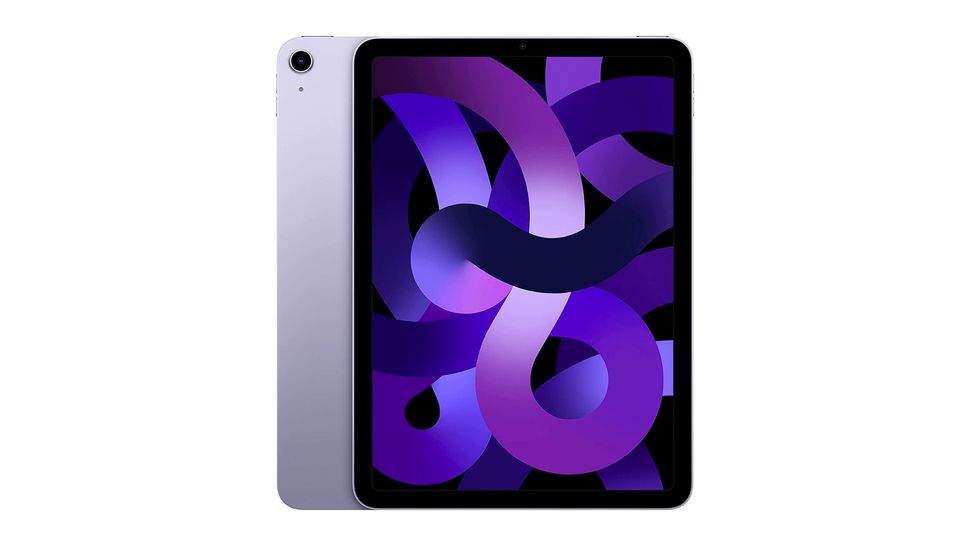 The latest addition to the Air lineup, the 2022 iPad Air, is also a strong contender for the title of the best iPad for drawing, offering many features that are reminiscent of the iPad Pro. While the Pro models still reign supreme in terms of performance and display quality, the iPad Air has closed the gap by incorporating the same M1 chip found in the Pros, making it a powerful and more affordable option for digital artists.
In our comprehensive iPad Air (5th Gen, 2022) review, we noted that the screen resolution is comparable to the Pro models, and the backlighting is even and colour-accurate, making it a great choice for visual creative work, including drawing. However, it falls slightly short in terms of brightness levels compared to the Pro 12.9, and the refresh rate of 60Hz (compared to the Pro's 120Hz) may cause some delay in the display of your strokes.
Despite these drawbacks, if you're looking for a tablet with a larger screen than the iPad mini but without the hefty price tag of the iPad Pro, the iPad Air is definitely worth considering as the best iPad for drawing to suit your needs.
The best portable iPad for drawing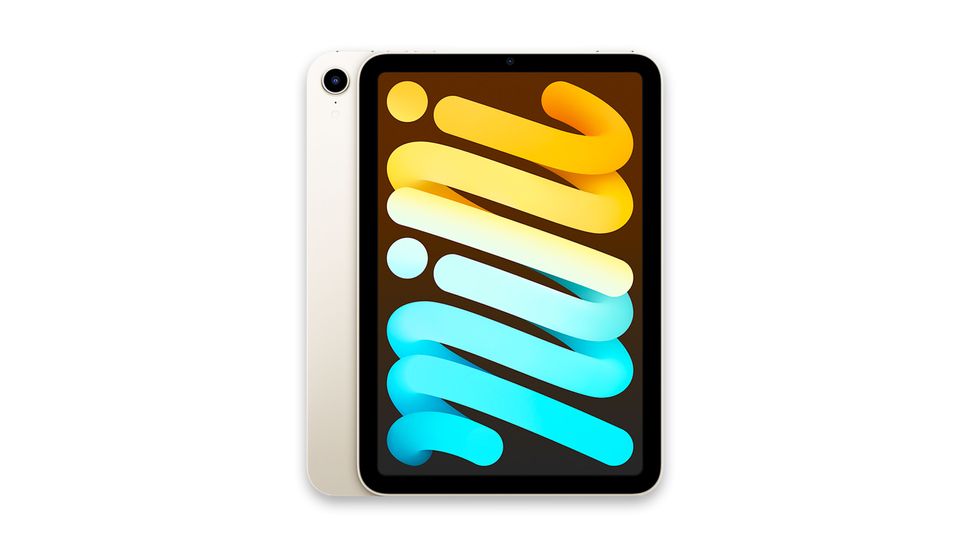 The iPad Mini (2021) is a great choice for artists who travel a lot, as the big iPad Pros aren't the most portable option if you want to work on the move – such as on public transport, for example. And some artists swear by a completely different drawing experience away from the bigger (and more expensive) iPad Pros. 
The latest iPad mini is nice and compact, you can carry it anywhere and it fits neatly into a small bag or case, but it still offers plenty of power for sketching (more than the standard iPad, actually, you'll be surprised to know).
This model boasts a small but perfectly formed 8.3-inch Liquid Retina screen, which offers an impressive resolution of 1488 x 2266 pixels. It supports the Apple Pencil 2, and in our review, we found that Apple's claims of 10 hours of battery life were accurate, so you should have no problem drawing for several hours before needing to find a power socket. The A15 Bionic chip keeps everything running fast, and there's up to 256GB of native storage space, which is more than enough for most people. In short, if you're looking for a good-quality compact tablet for digital drawing, you won't find a better option.
If you like the look of this miniature iPad, our Apple iPad mini (6th Gen) review goes into greater depth. 
The best affordable iPad for drawing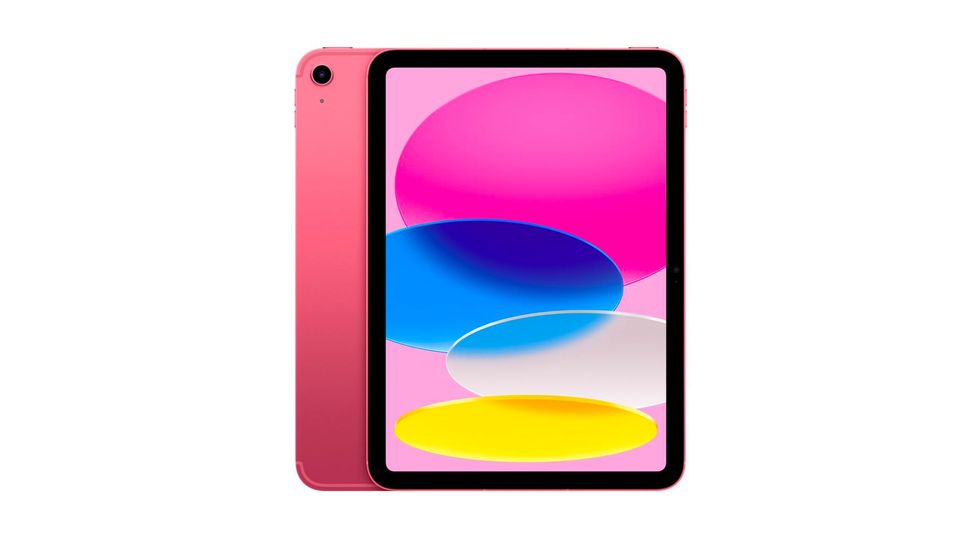 Apple gave the basic iPad a refresh in 2022, upgrading the chipset for better hardware for better performance and adding an improved rear camera. The result is a reasonably priced iPad that has a premium feel and great colour options. The display is sharp and detailed, with punchy enough colours that your artwork will pop. 
Much like the more expensive iPad models, this tablet includes True Tone support, which is Apple's technology that adjusts colour balance depending on the quality of light in the room. Battery life is generally pretty good, and the new A14 chip provides a small but noticeable speed boost in operation. 
While all this is very welcome, and does help the iPad 2022 feel a little less like an inferior cousin to the more sophisticated iPads, we do wish Apple could have found room to include Pencil 2 support. The initial Apple Pencil is a fine stylus and does the job well enough, but the lack of built-in controls is a pain and with the introduction of USB-C-only charging ports you must buy an additional adapter to charge your first gen pencil. Overall, the lack of Apple Pencil 2 support is a major letdown, but the first-generation Apple Pencil is still an excellent creative tool. 
Take a closer look in our full iPad 2022 review.
Another affordable iPad for drawing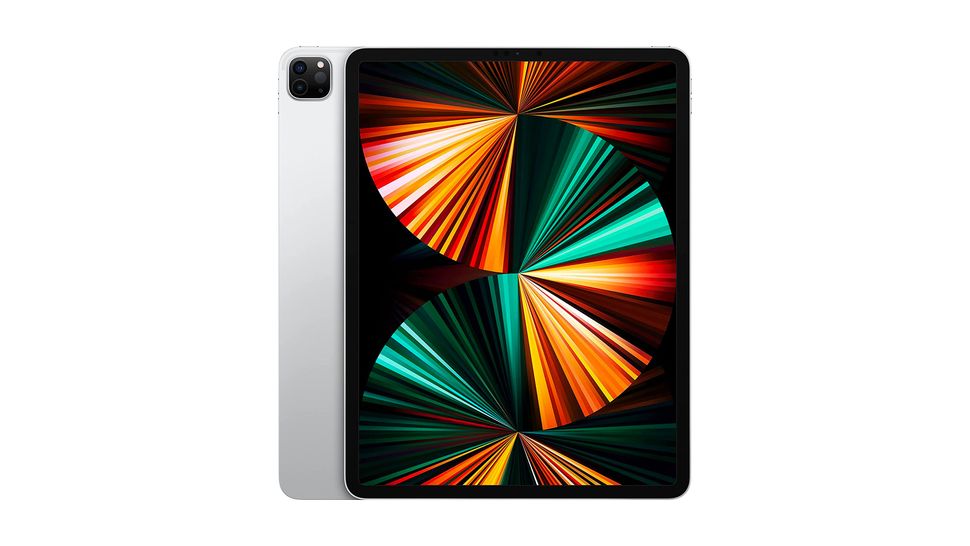 If you fancy opting for the iPad Pro but don't quite fancy paying the high price tag of the latest model, the 2021 tablet is still a fantastic machine worth of any creative looking to draw up a storm. Whilst it doesn't sport the shiny new M2 chip, the M1 still packs a punch and can easily handle intense creative programmes. Build-wise, it's pretty much identical to the newer 2022 model down to the exact same weight. 
Stock of the 2021 iPad Pro can be harder to come by now that the newer model has been released as most retailers prefer to sell you the newer (more expensive!) model. You can keep an eye on our above live widgets that will take you directly to the product when it's available. 
Much like the newer model, if you're looking for a smaller one, you can also pick up the 11-inch iPad Pro 2021.
FAQs
How do I choose the best iPad for drawing?
Ultimately, the best iPad for drawing is going to depend on the individual needs of the artist, and there's no objectively right or wrong answer. Here are some key factors to think about when selecting your iPad for drawing.
Screen size: How much real estate do you realistically need when drawing? Larger iPads naturally have larger screens, which gives you more space, but also makes the tablet less portable and heavier to carry around, which arguably defeats the purpose of having a portable drawing tool. Then again, if you're going to leave the iPad at home or in the studio, portability doesn't matter. Ultimately, it depends on how and where you like to draw.
Processing power: Newer (and more expensive) iPads have faster processors, and are capable of handling more complex tasks without stutter or slowdown. Drawing is not the most intensive task that an iPad can perform, so this may well not be a factor – however, if you are working with super-high resolution files, then it's going to be very important that your tablet can load and display them correctly.
Stylus compatibility: Different iPads are compatible with different versions of the Apple Pencil. The Apple Pencil 2 is the generally superior stylus, with on-pen controls, but is also more expensive, and works with more expensive iPads, so it's up to you whether you can justify the outlay. Speaking of which…
Price: iPads are expensive things, and your budget is to an extent going to dictate what you have to choose from. A good way to expand your options is to keep an eye out for the latest sales and offers. We're currently updating our guide to the best iPad deals, which is a good place to start.